Achitecture – a decisive innovation at scenic routes
Achitecture – a decisive innovation at scenic routes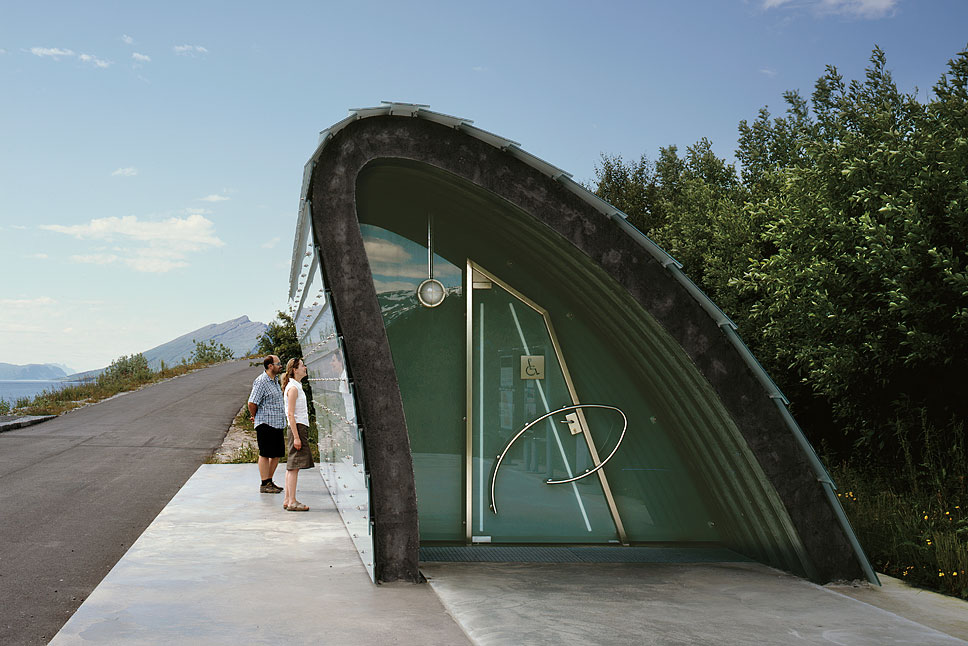 The tourist attraction National Tourist Routes are scenic roads for exploring Norway's breathtaking landscapes – comprises 18 selected stretches from north to south. Magnificant mountains, fjords and coastline form the core of the travel experience. The tourists are assisted in the interpretation of the natural phenomena, and the road authorities have carefully worked with the infrastructure to enhance the experience value. Some of the routes lead across nature heritage areas, and in many places it is possible to see dramatic the shifts during the season.
In terms of innovation the Norwegian authorities have included achitecture. Where in many countries, the road infrastructures and the facilities for the travelers are very coincidental and a a matter of private providers' decresion, the Norwegian strategy is to place a deliberate and massive emphasis on architecture. Bold architecture placed in magnificent natural scenery gives the attraction its special character. Facilities such as viewing platforms, toilet building, sheds, parking areas etc. are included in design which reflect the natural setting of the place.
The national scenic route initiative has website, where all architectural manifestation can be seen. The scenic routes are main attractions, but with the architecture initiative, the "product" has be considerably enhanced, and many visitors come not the least for the architecture.