AirBolt – innovativeness in travel safety
AirBolt – innovativeness in travel safety
Safety is an important issue for most people, when they travel. Reducing risk is part of the preparation and precaution. That account also for the possession that tourist bring with them. Innovative measure come up all the time and change the travel and tourism experience for many people. Travelling should be fun and not risky.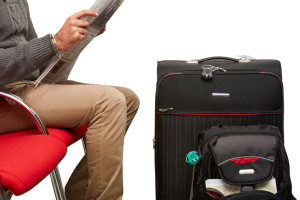 The AirBolt is an innovative example. It is a travel sized lock designed and developed to become the world's first Bluetooth enabled smart travel lock. A travel lock's primary function is to be a deterrent against theft, but there is potential for so much more that will make a traveller's journey easier.
Features in the AirBolt are electronic, and with an app, the location can be identified, if the luggage is lost. By using the built in buzzer on the AirBolt the user can get a sound signal, if separated from the luggage. The lock can be revoked at distance to allow authorized persons to open the luggage, or to hinder unwelcome access.
AirBolt is not yet on the market (2016). The people behind it are based in Melbourne Australia. To fund the project and to speed up the growth process, the innovators successfully use the crowdfunding platform Kickstarter.