APP for hunting tourism
APP for hunting tourism
ActInNature Hunting is a mapping, tracking & navigation app for hunters. It is for leisure and tourism enthusiasts who are also dedicated and professional hunters. According to the webpage of the company that produced the app:
★ Planning: Sun & moon phases, weather forecasts, hunting seasons.
★ Map: Hunting zones, POIs, other hunters, compass, wind & weather information.
★ Camera: Augmented view with POIs and other hunters.
★ Notes: Tags, journal records, tracks, gallery pictures, weapon and ammunition.
The app supports all phases of the hunt, both for individual and joined hunts.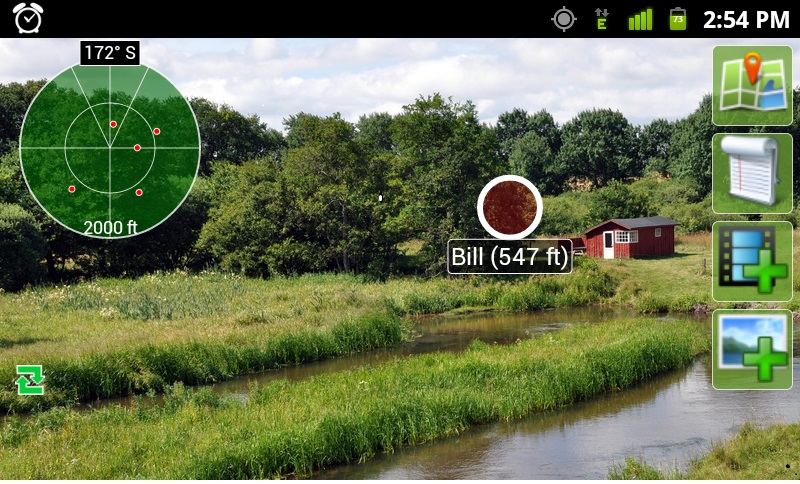 ★ Preparation of the hunt. Users can prepare hunting zones and POIs such as high seats, feeding places or fox holes.
★ Planning of the hunt. It is possible to arrange groups and share hunting zones and POIs on the map; know sun and moon phase info, weather forecast; send invitation to friends.
★ During the hunt. Users can navigate either by POIs, distance circle or compass. Observe GPS positions of other hunters on the map and know their directions and speed as they walk. Use wind and weather info widgets. Distances and directions can be measured with the augmented camera. Record tracks, register observations and hunted animals in the journal and make images and video in the gallery.
★ After the hunt. Enjoy the journal, tracks and gallery. Use private cloud storage to upload your journal records for later use and for report on your PC; share journal records on Facebook/SMS/e-mail with links to details.
Inspired by games and experience with augmented reality, the entrepreneurs behind ActInNature realized that new technology can bring hunting experience to a higher level, increase safety and allow to hunt in a new amazing, safe and enjoyable way.
ActInNature Company was founded in early 2011 with the purpose of providing the best smartphone application for hunting. The company headquarter is located in Europe Denmark, in the countryside Kolding. The R&D office is located in Europe Ukraine, Kyiv.