Autocamper – with microcar in the belly
Autocamper – with microcar in the belly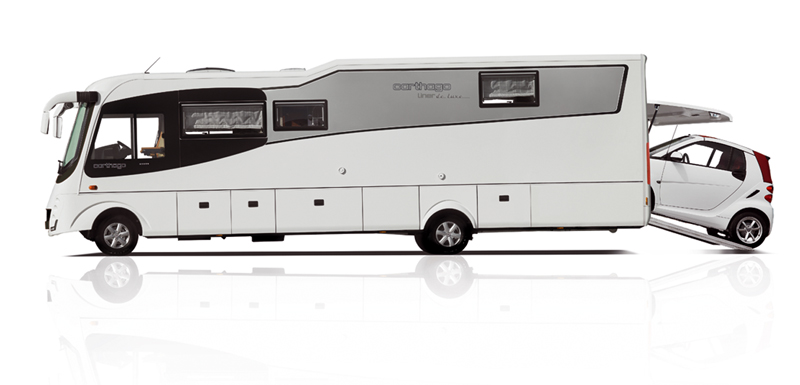 Camping is a way of life for many holiday makers. For many of them the equipment is very important for the comfort and enjoyment. The industry has gone a long way to supply new types of tents, campers and mobile homes, and there is a continuous and ongoing development.
The dilemma that campers face is that luxury and comfort means a heavy burden to bring along on the roads. The amount of equipment compromises the idea of a free lifestyle as campers, where it is easy to go spontaneously for new places and experiences.
German camper producer Carthago is coming up with solutions for the dilemma. On many campers it is possible to bring bicycles, but Carthago has with a new "Liner de Luxe" brought the ideas of double mobility further. It is possible to roll in a micro car on board the vehicle. Ready for shorter trips from the campsite!
In the video, the developers from Carthago explain the process of development (in German).
The price of the Liner de Luxe is around 900,000 Euro.