Beach exploring and contributing to environmental protection
Beach exploring and contributing to environmental protection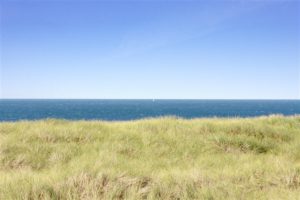 The Island of Sylt on the German west coast is a popular holiday destination, mostly for a domestic market. The island has long sandy beaches and access to the rough North Sea with all its charms. The area is rich in flora and fauna and remains from the sea wash onto the shore. This gives interesting objects of study for those who take a walk along the coast
The iPhone application Beachexplorer was created to assist tourists who want to know more about what they find on the beach e.g. shells, algae, fish.
It is possible to:
identify and get information pages about the organisms that are found on the beach
find out the number of times that kind of animal has been reported already and when
get additional pictures of the object
see a map that shows other places where the animal/object  has been reported.
The information can also be shared with friends via Facebook.
With a large community of tourists and people who visit the island Sylt, Schutzstation Wattenmeer (The environmental protection unit) and biologists can in the future analyze findings in greater detail. The geographical coordinates and dates are important to understand animal population. The set-up, which activates visitor as well as locals, is part of the objectives to protect the ecosystem of the Wadden Sea
A similar use of tourist collected information for research purposes can be found in Ecocean.