Bird watching app
Bird watching app
Applications for mobile phones and tablets are increasingly replacing paper based information systems and guiding services in tourism. It is a market with a booming creativity, and each day new apps are introduced in order to address special interests for travelers.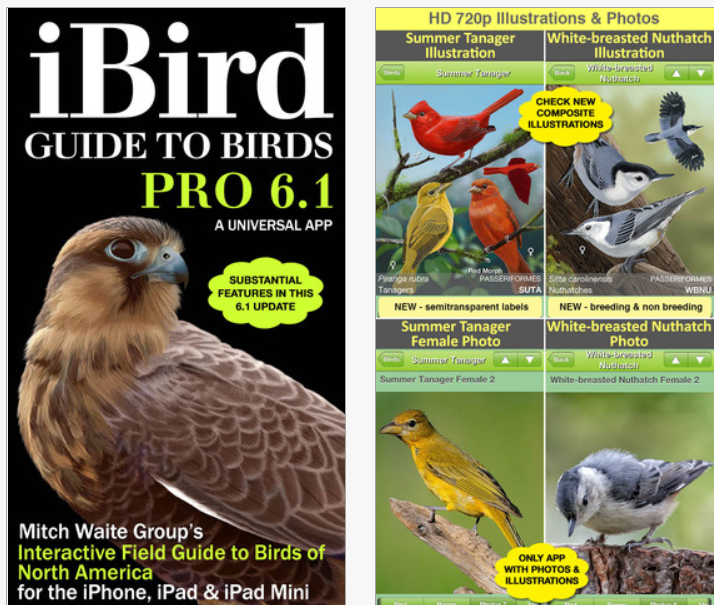 Many of these apps address outdoor activities and interests, and they aim to increase the experience and the benefits while on tours and expeditions. iBird is an App for bird watchers claimed to be among the best available on the market. Bird watching is a popular leisure pastime, and integrated in specialized tourism offers around the world.  iBird is practical in the sense that it  replaces heavy field guides with a portable database.
iBird offers a decision engine for identifying any bird species of North America. It is possible to search by color, shape, song, location, head and body patterns, flight style and much more. It includes a new way to search by color, tutorials on how to use the search and definitions of every attribute:
Parameter driven search engine makes it possible to dentify birds quickly, so that users spend more time observing and less time reading.
Search by shape, size, habitat, color, family, song, length, weight, flight pattern, wingspan, and much more.
Taxonomic and alphabetical family sort options.
Hand-drawn full sized color illustrations, with perching and flight views.
Professional photographs for each species showing sexes and seasons.
Range maps.
Bookmark birds as favorites for fast access.
An extended version of the app offers many hours of bird songs and calls from the gold standard of recordings; the Macaulay Library at the Cornell Lab of Ornithology. A spectrographic display brings insight to the structure of bird songs by allowing the user to view the sound's frequency components.
There are also possibilities to upload own photos, and the facility automatically syncs favorites and notes to iCloud. Recognizing that nature areas are not well covered with mobile networks, iBird does not need a connection to the internet.
There are many birdwatching apps on the market, but iBird expands its facilities continuously. This is developed by the Mitch Waite Group.
A demonstration can be found on Youtube. The app is also available for Android.