Crowne Plaza – Copenhagen Towers leads the way in green solutions.
Crowne Plaza – Copenhagen Towers leads the way in green solutions.
Crowne Plaza – Copenhagen Towers seeks to utilize sustainable solutions without compromising on comfort and standards. The hotel is the first in Denmark to meet the standards of the EUs Green Building Program and the Danish building regulations for low-energy class 2 and is the first to join the UN's Global Compacts project where companies engage in social and environmental initiatives. Furthermore, the running of the hotel is certified under the international "Green Key", which guarantees environmentally friendly initiatives within cleaning, waste, energy, food and indoor environment.
To attain groundbreaking sustainable results Crowne Plaza uses innovative technological solutions to reduce the energy consumption: From the largest solar cell park in Northern Europe to degradable shampoo bottles. The buildings are almost entirely covered with solar panels and will generate 170.000 kWh a year, which makes the Crowne Plaza the only CO2 neutral hotel in Denmark. A new technology within cooling and heating systems makes the hotel the first in Denmark to utilize the same groundwater for both cooling and heating. The technology may reduce the energy consumption of cooling and heating by 90%.
Most of the equipment and products in the hotel are sustainable and environmental friendly, as are all light sources. IT equipment and induction technology in the kitchen are low energy products and bathroom products are made from degradable products rather than plastic.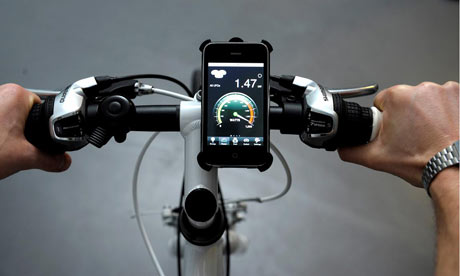 Guests visiting the hotel may even benefit from the sustainable concept in more ways, as they can take part in generating energy. Stationary bikes in the gym will produce electricity for the hotel and anyone generating 10 watt-hours gets a voucher for a free meal.
 The hotel has already been given two awards due to its sustainable credentials.
Read more about the EU's Green Building Program www.eu-greenbuilding.org, The Green Key www.green-key.org and the UN's Global Compact www.unglobalcompact.org