Former Soviet aircraft carrier now luxury hotel
Former Soviet aircraft carrier now luxury hotel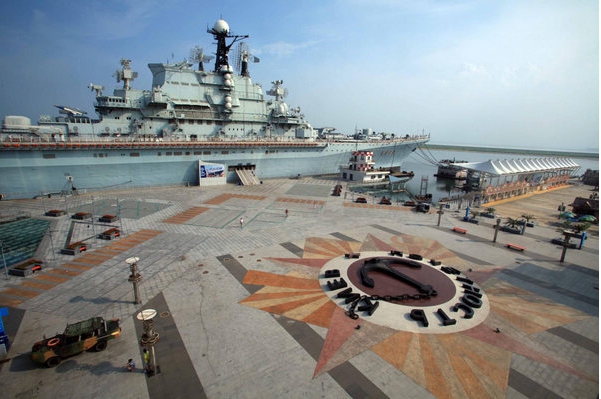 A Chinese theme park Binhai has transformed an old Russian aircraft carrier into a floating luxury hotel. Aircraft carrier "Kiev" is anchored in the port of Tianjin. The ship was once she was the flagship of the mighty Soviet navy's Pacific fleet. Now she's available for business retreats, intimate getaways or simple relaxation.
Kiev was built in 1972 and subsequently purchased by China in 1996, where it is now part of the Binhai Aircraft military themed park in Tianjin. The ship has now been transformed into 137 standard hotel rooms, three VIP guest rooms, two presidential suites and a luxury restaurant.
Hotels created from re-purposed materials and structures offer an instant unique attraction, while simultaneously keeping those materials off the scrap heap.
The Chinese fancy innovative military theme parks, and they combine with music, dancing, shopping and numerous other non-hostile acitivities. A visit to the "Minsk" kan can be done on youtube.
Other bizarre hotels found on: http://www.ibtimes.com/articles/170698/20110628/ugly-hotels-world-oddball-odd-strange-hotels-wierd-travel-humor.htm