Igloo accommodation
Igloo accommodation
Increasingly tourist experiences are connected and integrated into  accommodation. his is a way to attrack customers, but also to provide them with history and culture in new ways. Traditionally, igloos were built and used  hunters and traveler in the wilderness. Now interpretations of the igloo forms and materials form the base for the developmentof innovative tourism faciliteis.
Greeland Hotel Actic is offering its guest a special treat: "Would you like accept the challenge of staying in an igloo on the very edge of the Ice Fjord? Right in the front row overlooking the beautiful Arctic nature. From May to October it is possible to stay overnight in one our five unique two-person igloo cabins that are located at the end of a wooden bridge just a short walk from the hotel. Look out across the cliffs, the Disko Bay and watch the colossal icebergs as they drift by. The igloo cabins are inspired by the classic eskimo igloo in shape and design but instead of being made of ice they have an aluminium frame so that when you step inside you are greeted by comfortable and modern facilities like any other hotel room – but the atmosphere is totally different."
Hotel Kakslakuttanen estbablishes every winter snow igloos. They are part of a whole holiday village of snow, a popular place for weddings and other event. Other  igloos provided byt this hotel are built of glass, and they  are luxurious with own bath, and the temperature is comfortable.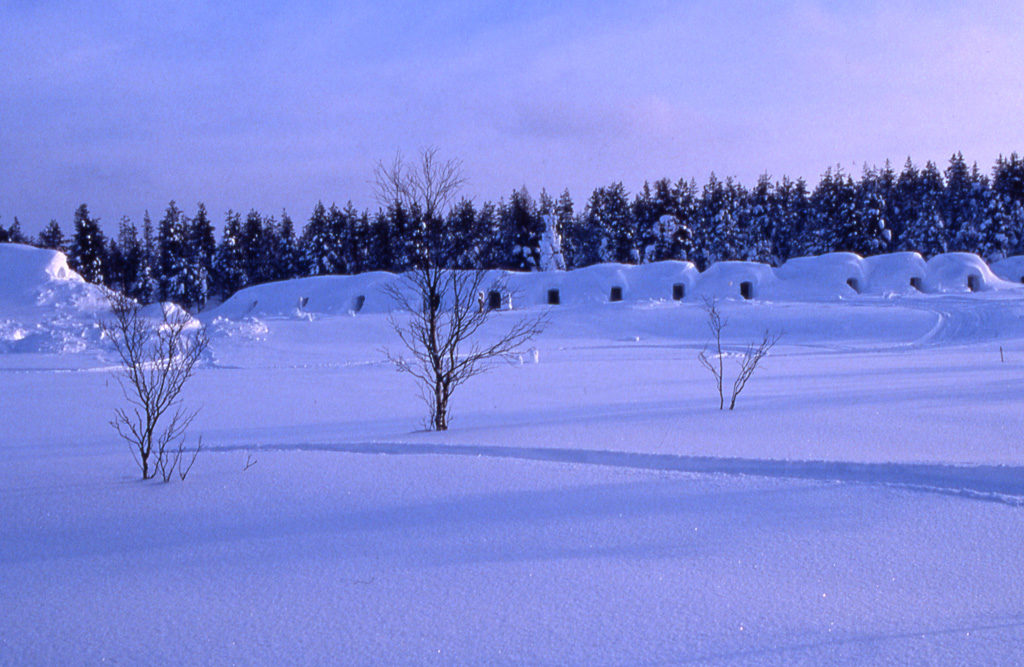 More experiences in Alta Norway where the decor is very well-considered to fit the environment.
The Igloo Dorfs provide intertesting facilities for skier in the Swiss Alps. the contain examples of artistic snow work.