Innovating ancestral tourism
Innovating ancestral tourism
Tourism Intelligence Scotland works with innovating tourism, and the organization has published a business advisory handbook on ancestral tourism. The idea is that there is a lot business opportunities related to providing services for people to travel in order to find their roots. The market for Scotland is substantial with over 50 million people across the globe, who are able to lay claim to Scottish ancestry. There is a real opportunity for local communities right across the country to benefit.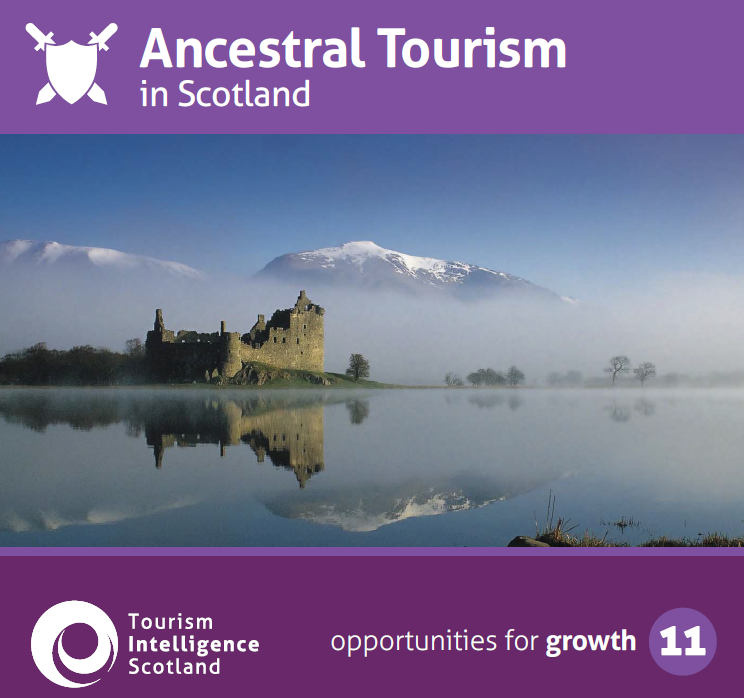 Tourists seek to dig in the archives, but not only that. They visit also to explore their ancestry further by accessing more information or simply to get a feel for the place where their ancestors lived. In fact, seeing and experiencing places at first hand is just as important a motivation for many ancestral visitors. More often than not, this journey 'home' can be an intensely personal experience and an emotional journey like no other.
The point of Tourism Intelligence Scotland is the planning process of the ancestral tourists is different, and that they are in need of other services than "normal" tourists. They want to visit heritage sites, but they may also demand tailored types of guided tourism. Ancestral tourist may be very interested in historical and cultural events.
The booklet includes a case study about the Duntrune House B&B, at small tourism enterprise that took clever advantage of the ancestral tourism trend:
"Duntrune House B&B Barrie and Olwyn Jack at Duntrune House, Dundee, have made a virtue out of their private passion for genealogy, family history and ocal heritage.
When they came to Duntrune in 1981, Olwyn started researching the history of their new home and all the previous owners. Their parallel interest in genealogical research gave them a solid grounding in family history research. As a result, they started to accumulate the tools that others might find useful. When they decided to take B&B guests in their beautiful old property, they were able to share these with their guests. Now, ancestral tourism accounts for 17% of their bed-nights. Over the years, Olwyn and Barrie have compiled a small genealogy library with items bought cheaply at second hand bookshops, charity outlets and Family History Fairs, including: local Family History Society publications; a gazetteer and street directory from the late 1800s; books showing old photographs of the area; and old maps which are especially useful for tracking down addresses which have changed or disappeared.
Olwyn says, "The library is a fantastic resource if guests are looking for something in particular, however it's equally important to let them know what resources there are online and locally, and we list these on a dedicated page of our website. We also offer free computer and wi-fi access to enable them to further their research when they get back to base in the evenings. Simple things, like giving them 'table space' to spread out their materials, can be really helpful too." "Our top tip is to be prepared to advise guests before they come, and maintain contact after they go home. This means they arrive prepared and are also more likely to come back. Getting to know local historians, who can help with information or even act as guides to meaningful places, will also help ensure guests get the most out of their visit." www.duntrunehouse.co.uk