IPhone applications – the new guidebooks
IPhone applications – the new guidebooks
Smartphone applications are rapidly entering the tourism market with a range of services that might either replace or supplement the traditional guidebooks and services from tourist offices.
The Swedish Youth Hostel initiative is one of many that explore and exploit this new technology. The application is cheap for the users, only 15 SKR. For this amount it is possible, any time, to see the location of the nearest youth hostel. Presentations of the hostels are available, and contact is, of course, easy.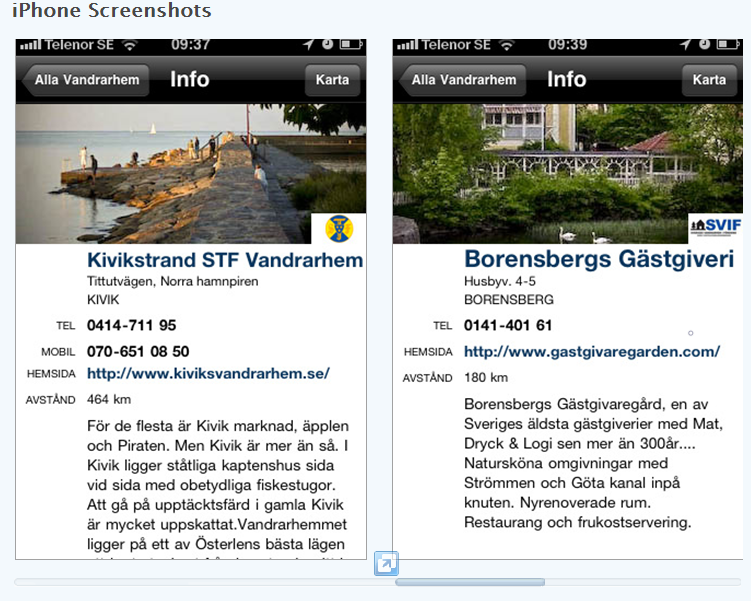 The perspectives of smartphones for tourism promotion are many, and the present development gives new means of promotion for a range of cultural facilities and events. Culinary tourism, including restaurant, open farms and farmers markets are also increasingly presenting themselves on this media in order to harvest the business of more spontaneous trips and leisure behavior. The applications can be tour guides that tell the story of sights and attractions along the road. Specialized apps are emerging, for example about flora and fauna in selected areas. Interactive facilities are emerging, for example, on the German Island Sylt visitors can be helped to identify sea animals with the Beach Explorer and they can also assist research by reporting observations via their smartphone.