Light therapy in Paris airports
Light therapy in Paris airports
Travelling for a long time and over many time zones is weary for the health. In cooperation with Philips Energy Light, two airports in Paris offered the traveler light therapy as a method to overcome some of the downsides of long-haul transportation.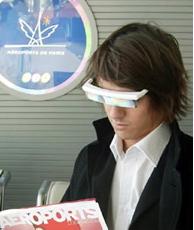 White-light lamps and deep chairs were installed in spectacular igloos. Soft, therapeutical music added to the relaxation. Staff was educated to guide the travelers to the experience of relaxation.
Light therapy is a popular issue in wellness tourism. This initiative took the concept further. Time spent in airports is often felt to be wasted, and passengers might as well indulge into selected wellness offers.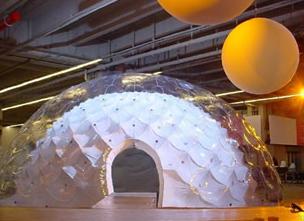 The Paris initiative coincided with the introduction of an airport shop concept – Be Relax. The shops sell all types of relaxation equipment and gadgets.
See more about the light therapy igloos.