Making events out of unobtainable luxury – the Alba Truffle Auction
Making events out of unobtainable luxury – the Alba Truffle Auction
October is the height of the white truffle season in Alba, Italy, with the highest prices and the fiercest competition among both hunters and buyers.
The town is Italy's truffle capital and main market as well as home to the Associazione Nazionale 'Città del Tartufo', representing nearly 20 truffle-producing towns in central Italy. Crowds of thousands converge on the town to sample local food and wine – including roast pork, salami, polenta, almond and chocolate cake, apricot cake, Gianduja chocolate, hazelnuts, and Moscato d'Alba wine. While most visitors can buy these products, the white truffle is less accessible.
There is the Truffle-of-the-Year prize. There is also an associated wine festival. A special event is the World White Truffle of Alba Auction. The aim of the auction is to raise money, which are allocated to national and international philanthropic institutes and organizations.
In 2009 the proceeds were donated to the Tempera Earthquake Emergency Committee, an independent organization set up in the Tempera district of L'Aquila following the earthquake which hit the town in order to raise funds for the building of a day nursery. Furthermore, among the buyers present at the last edition was an environmental engineering entrepreneur from the local Cuneo area who bid 7,700 Euros for a truffle weighing 385 grams, and he then donated in person the sum of money to the Gruppo Abele community run by Don Ciotti.
The amount of money offered for white truffle is breathtaking for most. Hunting these rare products is the core of much of local storytelling. The process of the auction adds to the magic of the stories and the uniqueness of the place. Alba has been cleverly building up a worldwide reputation related to high quality food and wine. The events play an important enhancing role, without which the media would hardly pay attention to the place.
Attracting people with resources and fame is among the mechanism used in Alba. Generally, the there is a annual rhythm, without much deviation. Tradition is a key element. However, the organization "Cittá del Tartufo" works at enhancing the he image of the food through careful inventions and reinventions of events that make a suitable accompaniment to the reputation of quality and exclusiveness that the region has obtained. The auction is about creating a scene for "gazing".
Mason and O'Mahony illlustrate the complexity of resources in food trails and food related tourism as shown below: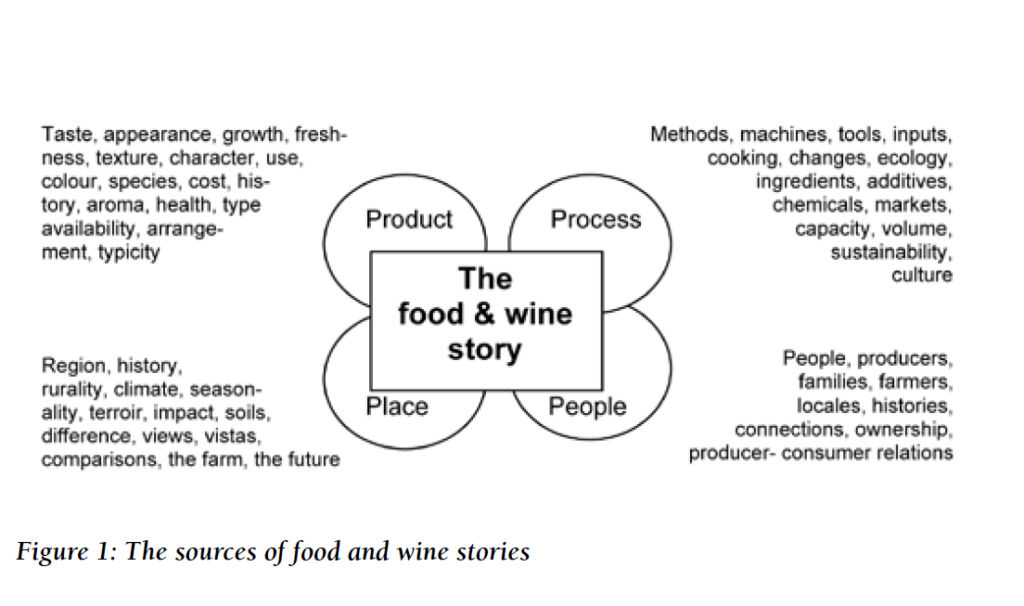 After: Mason, C. & O'Mahony, B. (2007). On the trail of food and wine: The tourist search for meaningful experience.Annals of Leisure Research, 10, 3/4, 498-518
Hjalager, A.-M., & Corigliano, M. A., (2000). Food for tourists – determinants of an
image. International Journal of Tourism Research, 2(4), 281–293.