Maoist leader Prachanda opens guerrilla trail in Nepal
Maoist leader Prachanda opens guerrilla trail in Nepal
War related tourism products becoming popular all over the world. Prachanda, the former leader of the Nepalese Maoist rebels, has launched "The Guerrilla Trek," a guidebook for hiking the Maoist guerrilla army's campaign trail.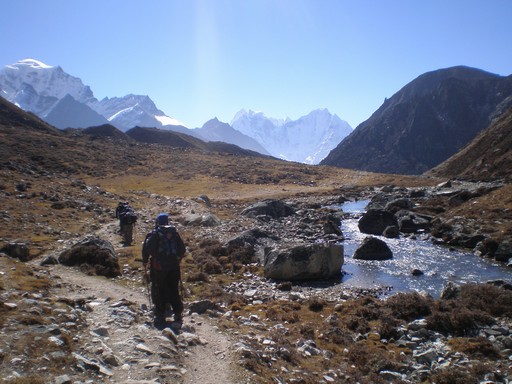 The aim is to attract more tourists to the impoverished Himalayan nation. Nepal is famed for its mountain trails snaking through stunning natural scenery. "The Guerrilla Trek" takes visitors beyond the usual Everest and Annapurna routes and leads them through other, and less touristic villages that witnessed the civil war. About 16,000 people died in the 10-year war, before a 2006 peace deal and elections won by the Maoists in 2008. The civil war culminated in the king relinquishing his absolute powers and being forced to give up his throne in June of that year.
The route starts west of Pokhara and goes through Rukum and the Dhorpatan hunting reserve. It includes areas where the rebels carried their wounded along the mountains before ending in Rolpa district. Thabang, in Nepal's north, was the cradle of the revolution and suffered some of the worst devastation as the army repeatedly bombed the guerrillas' power base in deadly night raids. There have never been many tourists in this area, and the few groups that do come generally camp, bringing all their equipment with them.
The trek is ambitious in terms of challenges for the individual tourisst. For those who find the idea of four-week trek to be a little ardous, it is possible to opt for a shorter itinerary of 13 days.
The guerilla trail product was an important part of Nepal Tourism Year 2011. The national tourism authorities aim at opening up new areas In order to increase international tourism.