Mapping sporting tracks
Mapping sporting tracks
Map my tracks is an app for people who want to track their routes and share their outdoor activities maps with others. The users can map their whereabouts during hiking, jogging, bike, canoeing, sailing, skiing, windsurfing, orienteering, mountaineering, horse riding, hang gliding, gliding, snowboarding, paragliding, hot air ballooning etc. The most important feature is the creation of routes on maps, which show how the user moved through the landscape.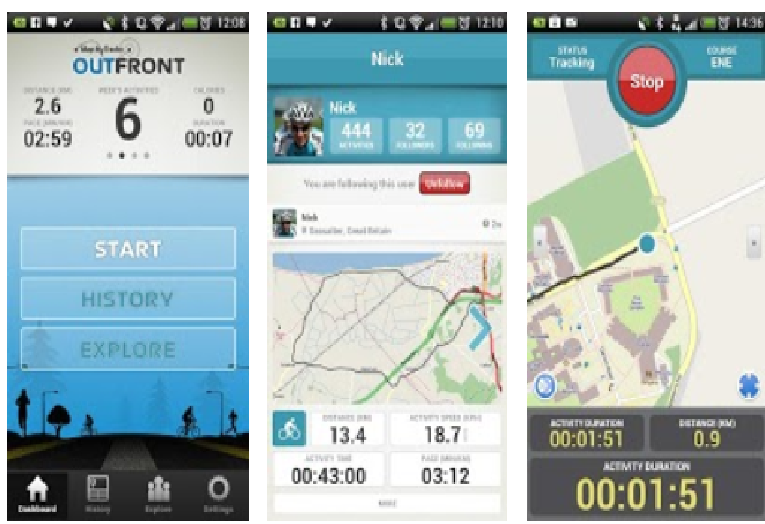 Map My Tracks is about training smarter and improving sporting performance. It is also about sharing sporting and outdoor passion with the others in real-time. And eventually it is about keeping motivated and making training fun. Maps can be shown on the website and on the mobile device are live, and the invited observers can follow the person in activity, while the tour takes place. This facility can be of importance also for outdoor activities, where the participants are in need of virtual coaching.
Map My Tracks uploads the GPS track data directly to the user's personal activity log on the web, and there is therefore a need for a good connection. That excludes use in very remote nature areas.
Tracks can be made private for the individual's own use or left for all to see. Thus, the user can share the route with other on Facebook and Twitter, and comments area allowed appraising particular issues about anything that users find relevant. If used by many people there is potentially an option to build on route based content via Map my tracks. Routes nearby can be displayed as a service to new visitors till the area.
Map my tracks also includes events, for example competitions and marathons. Users can participate in events to compare their activity with others, share the progress live with online spectators and replay the action.
The device can measure the personal performance and track the speed, pace, heart rate, calories burned, duration, elevation gain/loss etc.
The users are to be registered with Map my tracks to the get full potential. There are users in all parts of the world. The app was developed by Tinderhouse Limited, an new versions are continuously being developed.