Margaret River Discovery Company: a case of marketing innovation
Margaret River Discovery Company: a case of marketing innovation
Sean Blocksidge is the owner-operator of the Margaret River Discovery tours. Touted as "the tour for people who don't do tours" [1] Sean's outdoor food and wine adventure builds on the concept of "terroir", which is a French term broadly relating to 'sense of place and relating to the environmental factors affecting the characteristics of crops such as winegrapes. Sean's food and wine experience includes activities linked to the local geology, climate and environment of Margaret River. In 2010, Sean won Western Australian Guide of the Year. His tours have been rated the #1 thing to do in Australia on the Tripadvisor website for the past two years. But it wasn't always that way; in fact, at one point Sean was on the verge of closing his business, until social media came to the rescue: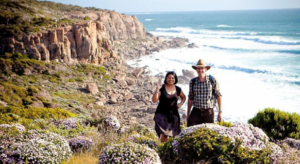 "I started in August 2008 at the beginning of the Global Financial Crisis and I got to the September in the first year and I was done…within a week of closing the doors. … and somewhere along the way I must've had three or four couples come out and write some rather nice reviews on TripAdvisor…. Anyway, the algorithms…spun me up to the number one thing to do at Margaret River and the next morning my phone and email went absolutely nuts…I never looked back." [2]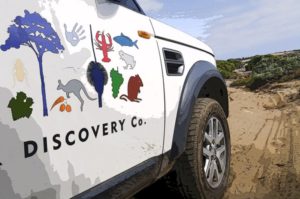 After wasting tens and thousands of dollars on marketing and advertising, Sean now relies entirely on social media and spends zero dollars on advertising. His reach is massive and his business is now successful: "I'm fully booked most days of the year and I spend zero dollars on advertising" [2].
Now, he literally spends only fifteen minutes a day on social media marketing: "one minute to take a photo; two minutes to import it, process it and export it; one minute to upload it to Facebook…auto link to Twitter – zero minutes…seconds to re-post it to Instagram; and I'll occasionally do a post on my blog….so we're up to about five minutes…. Then I'll go back and have a bit of a look at what people have put on there and respond to that…All that in only fifteen minutes" [2].
According to Sean "a tourism brand is largely built by the stories people share by word-of-mouth and on social media" [2]. Sean's philosophy of 'plus one' is about "doing what you normally do and doing something just a little beyond that" [2] because delivering 'plus one' experiences "is what ignites peoples' advocacy" [2], and this drives social media marketing results. To encourage customers to share content in their social networks, Sean sends selected customers photos from their tour, with a message that invites them to share those images with friends. As Sean says: "The easiest and most successful 'plus one' I can do is take a few pictures of my guests…send that to them and encourage them to share" [2].
Sean relies entirely on social media to build a tribe of followers that drive traffic to his website, and business. He uses Hootsuite to manage and monitor his social media activity. Hootsuite is an app that allows users to schedule unlimited messages for future publishing across social media platforms; track what people are saying, and measure the impact of social media activity. Facebook is Sean's main tool: he uploads a photo on Facebook every day using hashtags # to auto link to Twitter and Instagram – Sean links all his images to Tourism Australia or See Australia.
Interesting and good quality images are critical. Sean uses images about his tour experience as well as images of interesting things in the general area. Astonishing results can come from a single image: Sean related a story about how one of his photos of wildflowers was picked up in a New York Times story and he was cited as an expert on Western Australian wildflowers; and two US journalists later visited to do a story about his business! So Sean says "never underestimate the power of a good image!" [2]. Consistency is vital too: as Sean says, "it has got to be a daily push" [2]. As for timing, Sean has found that uploading images on Sunday afternoons or after 8pm is better for pickup in the networks.
When it comes to TripAdvisor, Sean stresses that the key is to "respond to reviews, especially negative reviews" [2]. He acknowledges that it can be hard to get negative feedback on TripAdvisor, but stresses that the right response "can turn a negative review into a positive" [2].
For businesses struggling to get involved in social media, Sean's advice is to make time to get involved or get someone to do it for you. Quite often the necessary skills will already exist in-house, so "look around inside your business because your own staff will often already have the skills" [1].
In this case, the move from traditional advertising to reliance on social media represents a form on new-to-firm innovation in the realm of marketing. The case highlights how social media offers a great opportunity to market tourism businesses in a cost-effective way. With the rise of the digital savvy generation, all tourism businesses need to use social media channels as an essential component in marketing.
References
Blocksidge, S. (2015). "Margaret River Discovery Co.: Home." Retrieved 25 November 2015, from http://www.margaretriverdiscovery.com.au/.
Blocksidge, S., Cocurrent Session: Digitial Innovation for Beginners, in Newscorp Australia Tourism Innovation Conference. 6 November 2015: Cairns, Australia.
Recommended Citation:
Reid, S. R. M. (2015). "Margaret River Discovery Company: a case of marketing innovation." INNOTOUR Innovation Cases. from https://www.innotour.com/innovationCases/2015/12/