Never-ending taste experiences attract and retain customers at Hr. Skov gourmet shop
Never-ending taste experiences attract and retain customers at Hr. Skov gourmet shop
Hr. Skov is a gourmet universe with delicious ingredients, exciting products and a knowledge and passion for good food from good ingredients which dates back to family roots. Strategic portfolio development based on customer behaviour and their own specific experience from previous business activities are the driving forces behind the concept.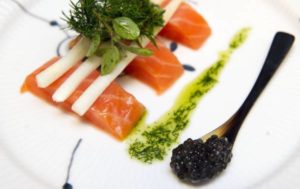 Hr. Skov Gourmet Shop is located in Blåvand on west coast of Jutland, close to the sea, beaches and breathtaking scenery. The shop is owned and operated by Claus Skov and his wife Henny Skov. Besides the gourmet shop Hr. Skovs also offers:
-delicious food in the adjoining café
-an exquisite wine bar
-accommodation in one of three rooms
-catering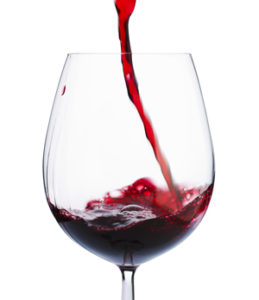 The shop offers specialties and delicacies of the finest quality. On the shelves are everything from fine chocolates and jams to organic drinks, exciting wines, ice cream, cheeses and sausages, and a host of other specialties.The delicatessen offers everything from homemade soups and fonder, fois gras, freshly caught fish from Hanstholm, fresh pork, beef, lamb and venison and more. In addition, the shop offers delicious wines, cognacs and champagnes. All products are hand selected by the owner. Pure ingredients and great taste are celebrated. The owners are most proud of their homemade signature products sold under the Hr. Skov brand. Ingredients for these products are sought, wherever possible, locally in the Wadden Sea area.
In addition to ensuring high quality products and raw materials, it is important for the owners to give their customers an experience when they visit the store. They are constantly trying to provide customers with new experiences that they cannot get anywhere else, by offering specialized products. Interestingly, the owners focus on the customers getting a new experience every time they come. Therefore they constantly look for new exciting products they can add to their range, or even develop new delicious products themselves. Evolution and adding new flavours are essential for the shops existence.
To attract and retain customers the owners follow a particular strategy.  They use the scarcity factor to make their shop and wares more attractive. They choose suppliers whose products are seasonal and therefore only available for a limited period. In addition, they produce their own products based on seasonal ingredients, which also leads to a limited sales period. For example, Hr. Skovs self brewed beer made from local produce. There is an all year round beer that is always in stock, but there is also a summer beer with crab apples and a winter beer brewed with late blooming herbs. This strategy allows the owners to offer core products to regular consumers but also create new experiences with seasonal products for those customers who visit the store at different times of the year. It is a conscious choice that several of the homemade products are not available throughout the year. Once they offered a cognac cheese for New Years, which sold out in no time. The cheese became so popular that customers demanded that it be available the whole year round. But although this would offer the opportunity to create high sales year round, they chose only to sell it at New Years so as to create an expectation of joy, to retain customer interest and to ensure that they come back.
The inspiration for the purchase of new, and development of own, products is generated partly through visits to trade fairs, and by keeping up-to-date through knowledge networks. The actors in these networks are good at helping each other and at sharing new knowledge and approaches. Furthermore, several players in the gourmet field work together on events and Hr. Skov has plans to collaborate with other stakeholders to create a common gourmet event. Networking is important for the owners of Hr. Skov because they can quickly identify interesting vendors and easily share experiences with other players in the gourmet market. They are proponents of knowledge sharing and don't see other gourmet players as competitors. Rather, they believe that developments in gourmet establishments where more and more focus is on quality and ingredients are extremely positive. This means that it will constantly be evolving and making the area around the Wadden Sea more interesting. Guests do not want the same taste experiences every day therefore they drive around and explore what the area has to offer. With more quality-conscious gourmet shops and restaurants in the area, we can ensure a high quality level with new, powerful and exciting experiences. It is, according to the owners of Hr. Skov, knowledge sharing and interaction that create a strong destination.