Nudging: the musical staircase
Nudging: the musical staircase
"Take the stairs instead of the escalator or elevator and feel better". This is the message from health profets.  Few people actually follow that advice. Can we get more people to take the stairs over the escalator by making it fun to do?
Nudging is a discipline long known in retailing. It can be use for other purposes for example to promote health or the environment.
On Odenplan in Stockholm, Sweden, they built a musical staircase. A video shows how it changes the behaviour of the users of the metro.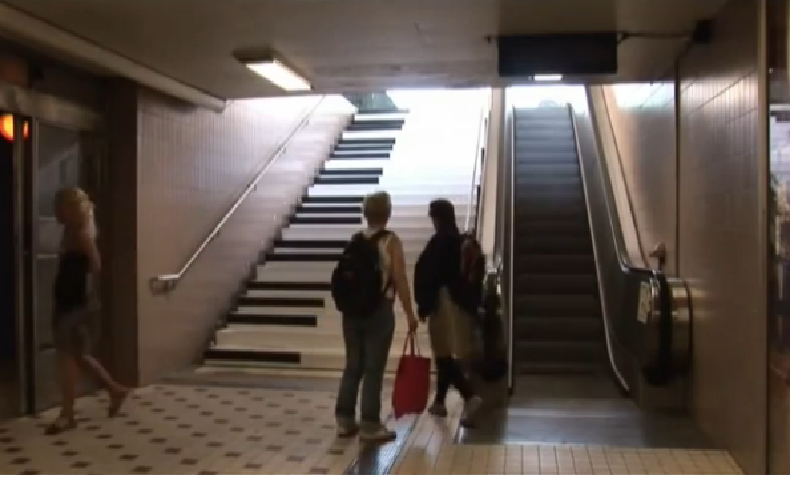 The organistion "The Fun Theory" – supported by Volkswagen – also provides other interesting – positive – behaviour manipulation  methods relevant for urban enviromnent, parks and transportation systems.