Ribe Byferie – role model for quality tourism
Ribe Byferie – role model for quality tourism
Ribe Byferie holiday centre designated as a role model for quality tourism
Well-thought-out architecture, a location close to the city and deep respect for the historic and architectural individuality of Ribe. These factors were behind the designation of Ribe Byferie holiday centre as a role model for how to cater for heritage and tourism together.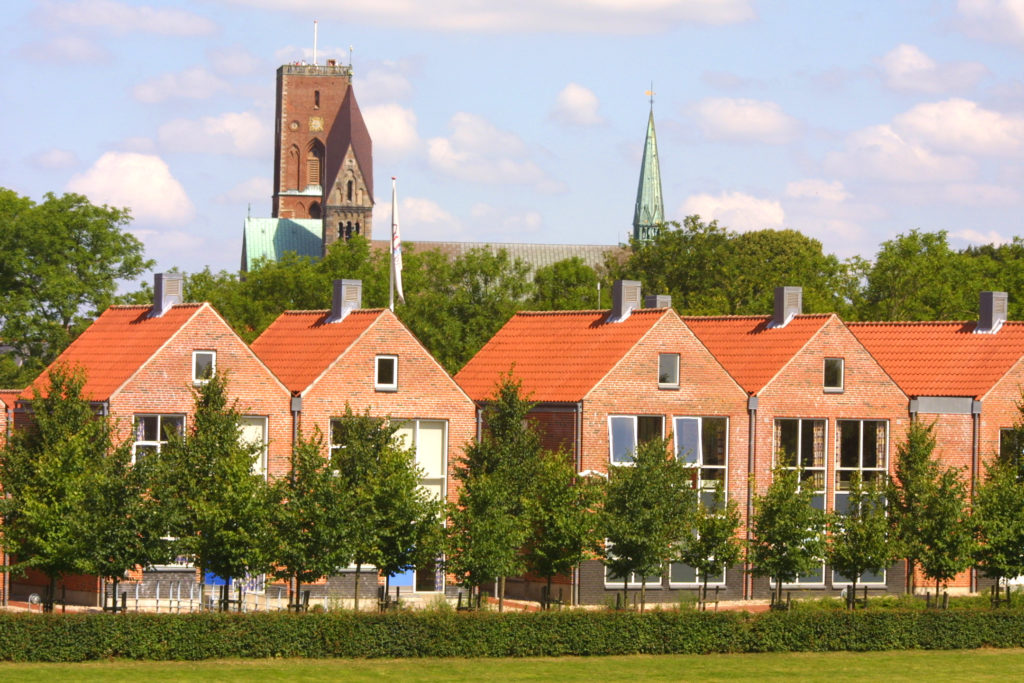 For many years now, Ribe Byferie holiday centre has organised very successful themed holidays to enable visitors to explore history, culture or nature in the city. The latter in the form of murmuration of starlings, oyster trips and studies of the Wadden Sea.
Within a couple of days, the city gets completely under visitors' skin.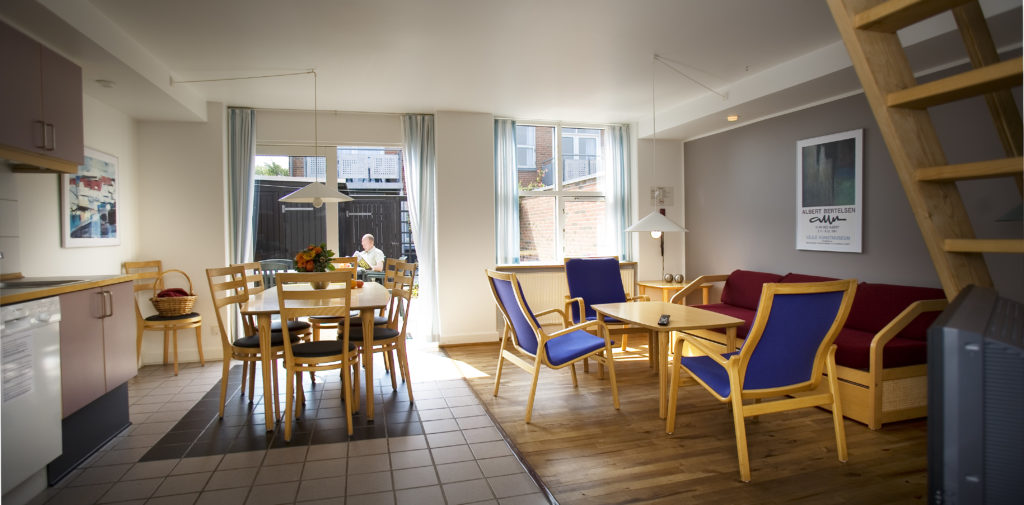 Upheld as an example in EU report
Ribe Byferie holiday centre is upheld as an example in a major report on the Wadden Sea region, known as the Lancewad Plan, a joint venture involving the Netherlands, Germany and Denmark, with EU funding. The holiday centre is praised for its ability to combine tourism and heritage and to make the most of the possibilities that exist in the local area.
Strategy required
Since 2001, Ribe Byferie holiday centre has worked intensively, first to streamline the running of the holiday centre and secondly to develop new, quality products for tourists. "Our ideas often come from the holidaymakers themselves. We conduct ongoing analyses in which we ask them about their expectations, experiences and satisfaction, and solicit suggestions for improvement and new ideas," director Britt Steffensen Nielsen explains.  "We're always working on our strategy – adapting it to today's challenges and our holidaymakers' requirements. Readiness to change is a vital factor."
The location of the holiday centre in the heart of Ribe means there are restaurants, shops, tourist sights and attractions all within walking distance. Thus, holidaymakers have a wide range of options, with no need for the holiday centre to run its own restaurants and shops, for example. "We offer holidays that include board, a water park, wellness, oyster trips, guided walking tours of the city, and much more besides. We don't organise any of it ourselves; instead, we collaborate with local stakeholders in the city, who put on the events. We spot trends and opportunities and make special offers available to our guests. This is very beneficial to us all in the city."
Tourism must be authentic
"The most important thing we've learnt from our analyses is that our tourist products have to be 'authentic'. The analyses show clearly that the old quarter of Ribe, with its cobbled streets and irregular little houses, as well as the beautiful cathedral, are among the favourite tourist sights. The wonders of nature are a hit, too. One way of ensuring authenticity is to collaborate with museum curators, people working in the cultural sector and nature guides. In other words, people with a deep insight into their specialised field."
Britt Steffensen Nielsen also emphasises that you must have the courage to always believe in your own product.
"We are aware of our guests' changing needs and expectations, and we have to keep in step, without compromising on our core values. An old city with museums, listed buildings and a fascinating history is always worth visiting, but the opportunities offered and the way history is conveyed must be adapted to today's requirements. So must our core service, in other words, our accommodation facilities."
Facts
Ribe Byferie is owned by the Fonden Ribe Byferie fund. The purpose of the fund is to operate, maintain and upgrade the holiday centre, with an emphasis on maintaining its high standards. Ribe Byferie holiday centre was built in 1995 and is one of the most-visited holiday centres in Denmark today. The architecture of the holiday centre echoes the building traditions of old Ribe, with gabled accommodation units and narrow alleyways. The plan of the accommodation pays homage to the district around the harbour, intersected by narrow alleyways leading down to a canal.
Fonden Ribe Byferie supports a number of cultural and sporting events and works with hospitals each year to organise holidays for families with children affected by illness.
Ribe is the oldest city in Denmark, with a history extending back to Viking times, when the city took shape in the early 700s as a trading centre by the water's edge.
For further information, please contact Britt Steffensen Nielsen, tel. +45 7988 8000/bs@ribe-byferie.dk