SaunaLab – artistic and scientific development of the Finnish sauna concept
SaunaLab – artistic and scientific development of the Finnish sauna concept
The Finns often define themselves through sauna: Do you have a sauna? That's a steam room, not a sauna! How's the heat? Is the sauna made in Finland? What is the brand and quality of the stove? Saunas are part of their identify, and sauna life is also a matter of great curiosity for visitors. Sauna is the Finnish national symbol. The symbol of cleanliness and a haven for harmony and relaxation. It is a place for social relations, and for real life experience of the contrast of the warm sauna and the cold lakes or the snow that you (might) dip into after the sauna.
Åbo/Turko in the Finnish archipelago is the European cultural capital of 2011. The sauna culture will be in focus, and an issue for careful artistic inquiry. Five saunas, designed by different artists and constructed in different areas of Turku invite the public to come and look inside. And to take a sauna, while they debate and reflex on the environment of the place and the cult of sauna. Five artists have been invited to build their saunas: Jan-Erik Andersson, Heidi Lunabba, Papu Pirtola, Harri Markkula and Hans-Christian Berg.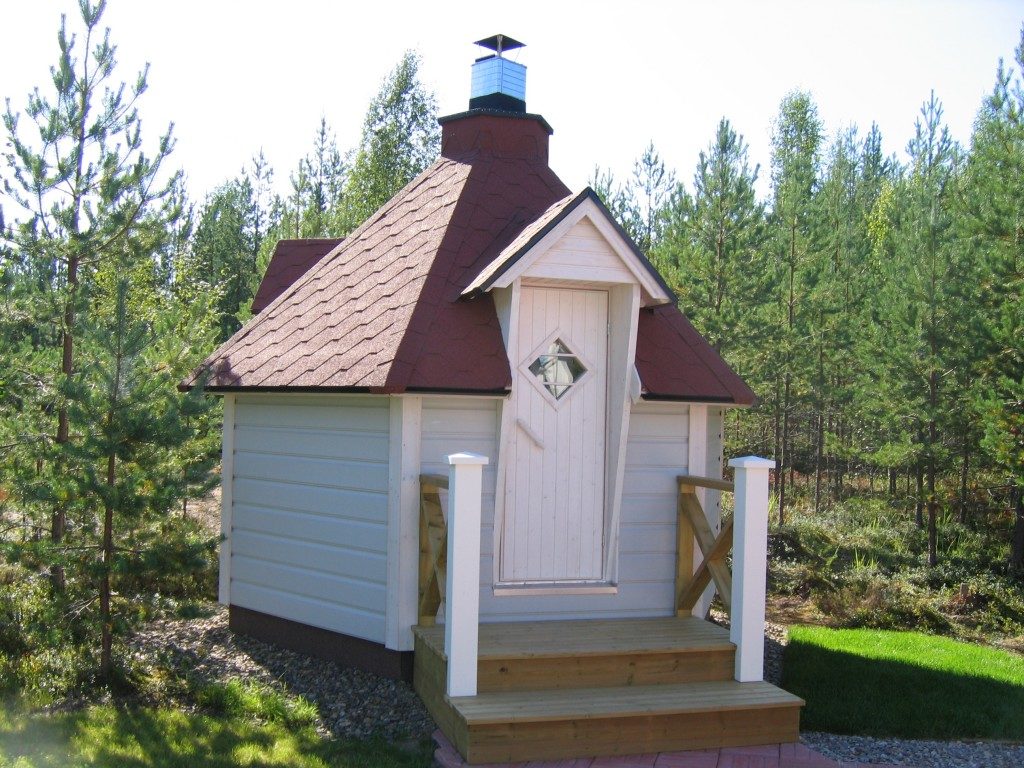 Sauna culture will also be examined in the project, for example, by considering what people talk about in the sauna, what is sauna etiquette, and what actually is the authentic artistic steam? The "Let's talk sauna" event will consider the questions and the answers with the public through various genres of art.
As part of SaunaLab, the Central Museum of Turku will host an exhibition and a series of events related to the theme of saunas, bathing and cleansing.
The Turku Central Museum is responsible for turning up the heat. Prior to the event the museum has asked the local population to contribute with their knowledge and their stories. The sauna culture will then proceed from a semi-tacit culture to something more explicit and exemplified. The sauna is a sacred place, but to what extent? What songs are sung in the sauna, what stories told? What games can be played in the sauna? What experiences do immigrants have of sauna? What are the behavioural codes and why? Besides bathing, what other methods of purification does the sauna offer? What sort of rituals, habits, traditions, fairy tales and legends can be found of the sauna? What is left of those stories in the urban saunas? How about the championship? Men's shift versus Ladies' shift? Response to these questions is critical in terms of explaining the sauna culture to tourists. And it is essential for further development of sauna related attractions.
See also: Touhinen, A. & Kangas, H. (2008). Hotel Herttua – Spa and rehabilitation in Eastern Finland. In Smith, M., Puczko, L. (2009) Health and Wellness Tourism. Elsevier, London UK. 313-318.