Segway Tours in Reykjavik Iceland
Segway Tours in Reykjavik Iceland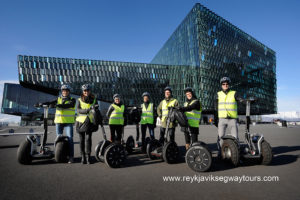 Reykjavik Segway Tours, as the name suggests, offers scheduled and private Segway tours in the capital city of Iceland. First scheduled tour took place in March 2013. This is the first year for Segways in Reykjavik.
Reykjavik Segway Tours is an add on onto the already successful Reykjavik Bike Tours started in 2009.
Both businesses are innovative in the sense they were the first of their kind in Reykjavik.