Sustainable sail boats in Copenhagen Harbor
Sustainable sail boats in Copenhagen Harbor
Authorities and entrepreneurs are keen on raising the attractiveness of the water fronts in Copenhagen.  GoBoat is a new entrepreneurial sailor initiative on Islands Brygge, a green city location that is immensely enjoyed by both citizens and tourists. GoBoat make sustainable boats available as alternatives to fuel consuming jetboats, canal boats and motorboats. The boats can accommodate for 8 passengers, and they are sailed by the renters without a license. Navigation is easy. The power is solar electricity, and the recharging takes place at the quay, where the roof of terminal building is covered by a solar panel. Boats are designed by Carl Kai Rand, and they carefully produced by Norwegian boatmakers Kebony. Materials are partly wood and partly recycled plastics.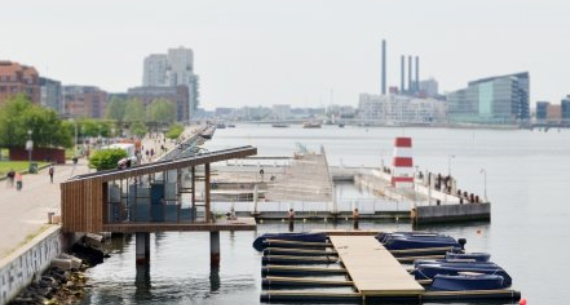 It is easy to sail the boats, and GoBoat provides the sailors with information about routes. GoBoat can also provide picnic baskets.
The initiative is in line with other sustainable city design measures of Copenhagen.