Swapping services – now also for luxury accommodation
Swapping services – now also for luxury accommodation
Couch surfing is well-known among young people, who want to experience the world on a small budget. Social media helps with the practicalities and it is easier than ever to locate friends of friends throughout the world on for example Facebook. Home swaps and summer house swaps is also well-known, and the time has come for those you own luxury houses and apartments. The website "Luxe Home Swap – for people with homes they're proud of" – offer opportunities for a new group of tourists.
Home swaps can be claimed to be an eco-friendly alternative to hotels. In addition they provide an opportunity to get a closer insight into the living conditions in another place, and perhaps to meet neighbors and relatives of the host family. Many homes are supplied with what is needed for a holiday: toys for the children, sports equipment, bicycles etc.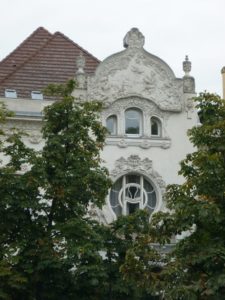 The experience means savings on the accommodation bill, and therefore not the best of dreams for hotel owners. However, perhaps a swap will bring tourists to place that they did not consider in all. Many look for holiday opportunities "anywhere" – prepared for experiences they had never thought of. Testimonials on Luxe Home Swap suggest that swappers spend quite considerably more money on restaurants, shopping, entertainment etc.
Luxe Home Swap financial foundation is a membership fee, thus working creatively with worldwide social media under still new forms.  Luxe Home Swap also has a Facebook profile with a lively debate and picture that documents the joy of a avoiding the standard commercial pressure and relate with people instead.