Viral marketing, the Korean way
Viral marketing, the Korean way
Igawa Haruka is a well known Japanese actress. In order to attract tourists' attention to Korea as a tourist attraction, the Seoul based marketing company "designfever" invented a viral marketing campaign, which created an attention and rumor about Haruka in Japan.  The idea was to tell a (fake) story about Haruka falling in love with a Korean actor.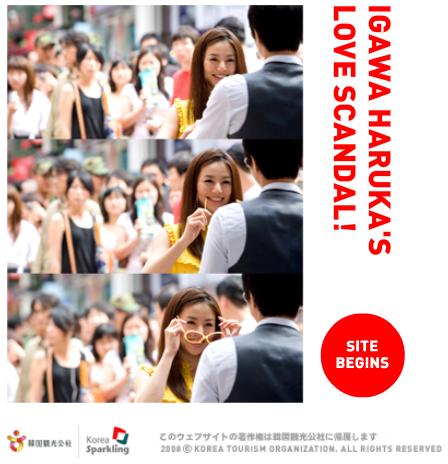 The campaign was launched in 2008 by  the national Korean tourist board. The campaign was organized, with first, an imitated news TV transmission, suggesting that the love affair was a scandal. Second, teasers aimed at creating more attention. Last "reporters" attempted to follow Haruka on her visits to Korea. During this the visitor would see many interesting sights of Korea. Testimonies added to the semi-scandalous value of the whole undertaking. On the internet visitors were able to interact, as if they were also paparazzi.
Designfever won an award for the campaign, but there is no mention of the point of view of Haruka.