Whale shark initiative – how tourists can help researchers
Whale shark initiative – how tourists can help researchers
Whale sharks is an endangered species. Conservation is important, and to be able to apply efficient measures, research on the abundance, residency and migration is very crucial. This research is expensive, but tourists are invited to assist the researchers.
Whale sharks have unique patterns of spots and scaring. The Ecocean Laboratory developed a method to scan photographs and combine with geo-information for comprehensive analysis.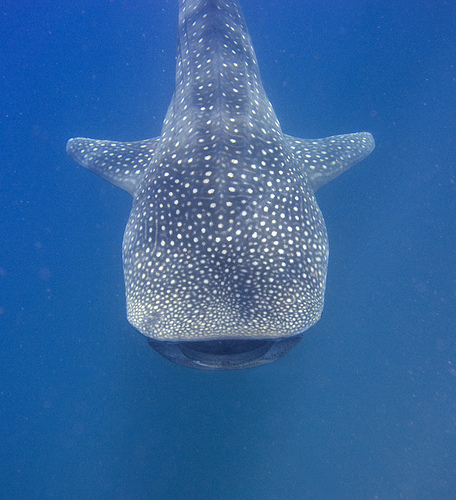 Photograph: Jon Hanson http://www.flickr.com/photos/jonhanson/ / CC BY-SA 2.0
Tourists with an interest in diving and underwater photography are invited to contribute to the growing database of valuable information. Many tourists take an interest in these fascinating animals. A website has been set up to inform about how to contribute, and it provides examples of how the information is processed. Discussions can be followed on the website and on Facebook.
The initiative is a distinctive and very innovative representation of an emerging form of eco-tourism. It combines significant tourism experiences with a higher purpose. The intiative is essential as amateurs are collaborating with resarchers with a mutual benefit, and it has a pedagogical effect as well. The tourists' expenditure and sponsorships help fragile destinations particularly in Third World countries.
More information available at:  www.whaleshark.org www.ecocean.org